Two of my photographs were featured on the
redbubble
website highlighting the
Beautiful British Columbia group
on the site!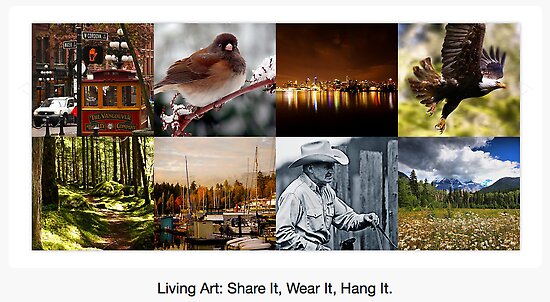 The two images were "Water and Cordova" and "Stanley Park Harbour".
Water and Cordova was taken mid-spring in Vancouver's historic Gastown. At one time all that stood in the area was a lumber yard. "Gassy Jack" Deighton, known for his long winded stories, had a saloon built. Around this saloon grew Gastown. Today you will encounter several bars, pubs, restaurants and tourist shops, and of course the famed Gastown Steam Clock.
"Stanley Park Harbour" was photographed in November. It is such an amazing time in Vancouver, when the city still enjoys the beautiful colors and mild temperatures of late autumn, but is surrounded by snow covered mountains, which are already in full swing winter. The day this photo was taken, Vancouver had gotten a light dusting of snow, reminding residents that winter was on her way.